Q&A w/ Emma Lawler #remotehuddle
Taking a different spin on Remote Huddles! Running this one over text instead of video :)
Welcome, everyone! And a hello to new readers of the newsletter. I ran into Emma Lawler on Elpha and connected on all things remote work! She's here to tell you more about her background in the remote work space but also to provide insight as to how developers can break into working remotely.
-Irma
Keep reading for my Q&A with Emma 👇
---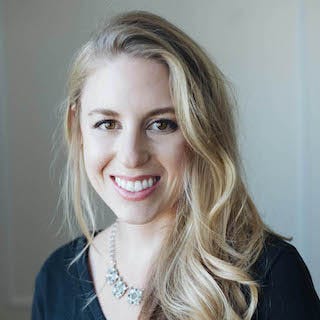 Irma: Hi Emma! Can you tell the Remote Newbie community a little about your background?
Emma: Hey Remote Newbies! I co-founded Moonlight, a community of software developers. We help developers and designers find contract and full-time work with remote companies. Before starting Moonlight, I worked at a product designer at startups in Silicon Valley like Fitbit. Throughout my career, I've done remote contract work with startups looking for extra design support. 
Irma: Right now you're leading things up at Moonlight. Tell us about who Moonlight is for and what inspired you to start it?
Emma: Moonlight is for software developers looking for remote work opportunities. We started the company in 2017 when my co-founder and I both wanted to leave San Francisco and work remotely. We started by building the platform manually and doing the work ourselves. Over the past two years, we grew the community and automated the product into the self-serve application it is today. 
Irma: How can Software Engineering candidates stand out when applying to remote jobs or contracts?
Emma: The biggest difference between working with your team in an office environment and working remotely is the way communication happens. Experienced remote workers are great at written communication and documentation. They know how to do things asynchronously and when to reach out for live support with their teammates.
When applying for remote positions, make sure to show off your communication skills and share how you've worked remotely in the past. The team will want to trust that you can work independently without sitting next to them. Stay accountable to the timelines you set during the interview, and prove that you are an independent worker. It helps to have a website that shows the work you've done and the documentation to support it. 
Irma: What are companies you work with looking for in remote developers? What hard skills or essential skills are popular right now?
Emma: Companies are looking for developers that are experienced in their tech stack, and are self-starters. If you are not strong in one of their technologies, you'll be expected to learn it independently or take classes to get up to speed. After they've verified you are an expert in the tech stack, they want to know that you are good at time management and great at communication.
Most popular hard skills that Moonlight companies are hiring for: React, Python, Node.js, AWS, React Native, Java, iOS, PHP, Ruby on Rails, Typescript, Vue.js, Go. 
Best tools we've found for communicating remotely: Notion, Loom, Slack, Superhuman, Zoom, Calendly, Figma. 
Irma: What has been the most surprising finding or statistic you've found from running Moonlight and creating the Remote Work Encyclopedia?
Emma: Every company is remote in some way if they are building software or using software to communicate with their end-users. Yet, I am always surprised by how resistant companies are to hiring remotely. There is still a stigma attached to remote work around needing to be in the same room to monitor workers or manage people's time.
One of the best ways to counter this fear of distribution is to prove how effective remote work can be. As an employee or contractor, you can start with one day a week remote, and slowly move towards full-time remote once your performance is trusted. As a manager, you can build in good written communication processes and an expectation of asynchronous over-reactive collaboration. Founders can start companies that feel more mature and thoughtful by facilitating a culture of achieving goals over time spent working. 
Irma: What are you enjoying outside of running Moonlight? (books, hobbies, traveling, communities, etc.)
Emma: My co-founder and I lived out of two suitcases as digital nomads for two years when we started Moonlight. After that experience, we are both really enjoying feeling grounded in one community and routine (for the most part) in Brooklyn, NY. We got an apartment with a two-year lease, adopted a puppy, and cook at home most nights :) 
I've found a lot of happiness in waking up early each morning to journal, meditate, learn something new, and exercise. I try to do this all before I look at my phone full of notifications. When I can make time for this daily routine, I feel like I can go to the co-working space where I work and feel focused and productive all day. 
Irma: Where can people go to learn more about you and Moonlight?
Emma:
---
Journaling is my favorite thing to do in the AM as well! Thank you so much Emma for jumping in for a Q&A. Check out Emma's work with Moonlight and the Remote Work Encyclopedia by visiting the links above.
For readers: What are your biggest takeaways from this Q&A? Let me know by commenting or by sending me a reply on Twitter.
Know of any friends or co-workers who would love to check out this Q&A? Forward them this email or they can sign up here.